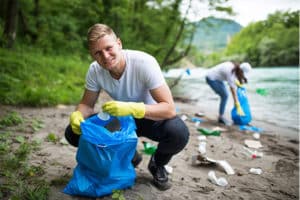 Academics, public sector managers, directors of companies, associations or foundations, we want to contribute to the development in France of the scientific methods of behavioural change developed over the last 50 years by social marketing specialists throughout the world.
Our Story
Origins
Since the 1970s, researchers have decided to apply the strengths of marketing to the promotion of good practices, useful for the well-being of society and individuals, with a primarily pragmatic approach in the objective of changing individual behaviour.
Social marketing gradually spread to all continents: first to North America (USA and Canada, especially Quebec), then to numerous programmes in Africa, Asia and Australia on subjects related to health risks, the fight against social inequalities, in favour of the environment, against discrimination affecting women or minorities, etc.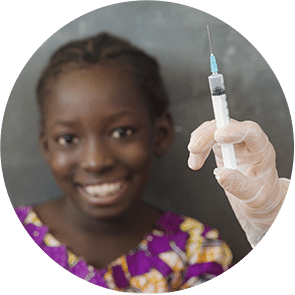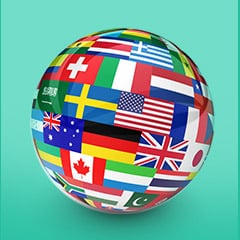 An active and global mobilization
Today, there are associations by continent grouped within a global association (International Social Marketing Association or ISMA); for Europe, it is ESMA, with which the IMS maintains a close partnership.
In parallel with the programmes in the field, social marketing has become a fully-fledged academic discipline, with teaching and research programmes, in association with other social and behavioural sciences. Congresses and scientific journals are devoted to it (Journal of Social Marketing, Social Marketing Quarterly). In Europe, the next congress is scheduled for April 2022 in Thessaloniki, Greece.
Why create the Social Marketing Institute?
In France, there was no place to federate and bring together widely and without dogmatism all those who wish to use the levers of social marketing and other approaches, such as nudges, to advance changes in collective and individual behaviour. These changes are the key to solving many problems in the fields of environment, health, discrimination, violence and inequality, in order to improve the well-being of all.
In 2020, a group of researchers, practitioners, representatives of companies, associations and foundations decided to create the Social Marketing Institute, to give a collective impetus to social change and accelerate the behavioural changes that are essential for the well-being of all of us.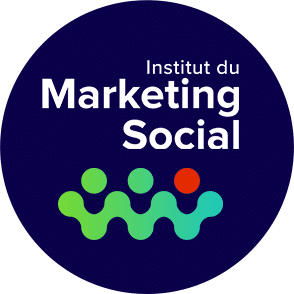 Organisation
The Social Marketing Institute is a non-profit association created in July 2020 by academics, company and association managers, and heads of corporate foundations, all of whom are convinced that marketing can usefully and effectively serve social causes in the areas of health, risk prevention, environmental protection, the fight against inequality and discrimination, etc.
Bureau du c
onseil d'administration
Patricia Gurviez
Président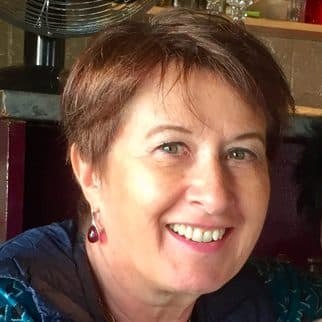 Patricia Gurviez is a Professor of Marketing and Consumer Behaviour at AgroParisTech Université Paris-Saclay and an INRAE researcher, as well as a visiting researcher at the Institut de Recherche en Gestion (Université Paris-Est).
Passionate about food behaviour, she has been working for 20 years on behavioural changes in food and prevention. In 2010, she created the French-Austrian-German Workshop on Consumer Behaviour. She is the French representative of the European Social Marketing Association (ESMA). Involved in civil society, she is a volunteer member of the board of directors of the FLVS association and the Santé Ramsay Foundation. In addition to her numerous scientific publications, she published in 2019 "Nudge et marketing social" (Dunod), in collaboration with Sandrine Raffin.

Marie-Laure Mourre
Secrétaire générale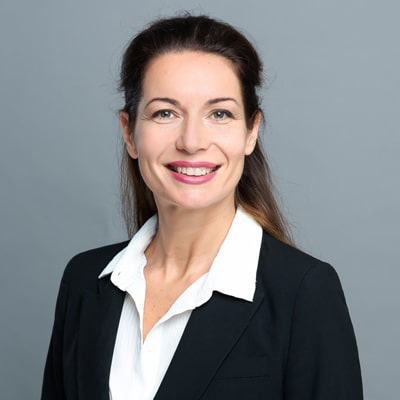 Marie-Laure Mourre is a lecturer at the University of Paris Est-Créteil where she is in charge of the Master 1 Marketing at the Gustave Eiffel School of Management. She is the founder of the Social Marketing Institute.
She is a researcher in social marketing at the Institut de Recherche en Gestion (Université Paris-Est) and has worked particularly on resistance to persuasion in the health sector.
She is also a member of the French National Authority for Health (HAS) within the "Impact of recommendations" commission. Before starting her academic career, she gained 10 years of experience in Brand Management at Procter&Gamble and Colgate-Palmolive. She is a graduate of ESCP (1998) and has a PhD in Management Sciences (2013).
Silvy Auboiron
Treasurer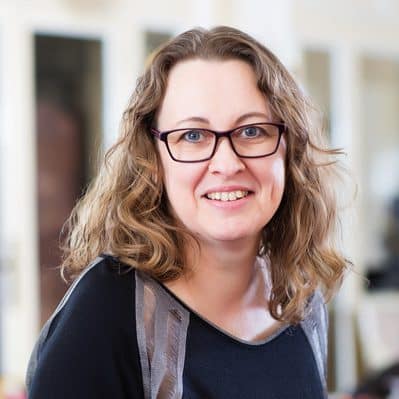 Silvy Auboiron, PhD, founder of SAlimenter, is a specialist in food and related behaviours.
Silvy Auboiron holds a PhD in nutrition and a master's degree in the sociology of food.
After more than 20 years in the food industry, where she held various positions in R&D and scientific relations, Silvy Auboiron focuses her activity on consulting and project management in the field of food and related behaviours, as well as on the levers for their evolution. It is in this context that she has taken an interest in social marketing, with the Danone Institute's Clémantine training programme as an example, designed to help school catering staff better fulfil their role in educating children about food.
Thibault DESCHAMPS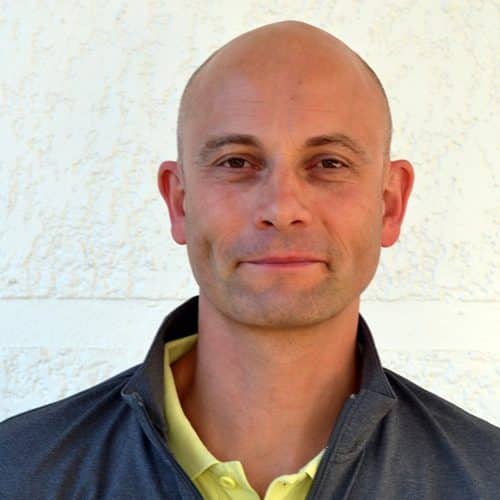 With 30 years of experience in the field of sport in general and high level sport in particular, Thibault Deschamps has developed a recognised expertise in the fields of sport, health, fitness and well-being, but also in public-private partnerships. He has been a Sports Technical Advisor for the Ministry of Sports since 1999, and is involved in two national structures dedicated to prevention:
– President of Fédérons les Villes pour la Santé (FLVS), which carries the Vivons en Forme (VIF) programme since 2014,
– Secretary General of the Institut des Rencontres de le Forme (IRFO) since 2010.
Involved in several general interest dynamics, he is mobilized on "Living well together" which is a national priority. He is also convinced of the importance of bringing each citizen, whatever his age, his experience, his history and his abilities, to become more "actor of his shape". To achieve this, he believes that we need to re-enchant health prevention, which must be carried out in close proximity and in a co-construction approach.
Sylvie ARZELIER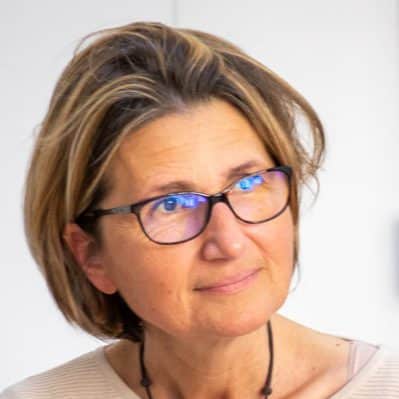 With a degree in communication and a Master's degree in corporate and institutional communication from the Sorbonne, Sylvie Arzelier has spent her entire career in the private sector, first in an agency, then with an advertiser.
She joined Ramsay Santé's communications department as editorial and internal communications manager, and at the end of 2016, she took up the post of general secretary of the Group's Foundation, at a time when the latter was embarking on an approach to promote health prevention.
Jean-Marc FERRANDI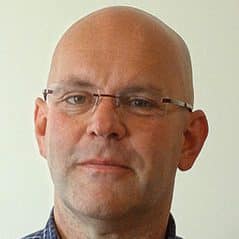 Jean Marc Ferrandi is Professor of Marketing, Consumer Behaviour and Innovation at Oniris, Ecole Nationale Vétérinaire, Agroalimentaire et de l'Alimentation in Nantes within the Laboratory of Economics and Management (LEMNA) of the University of Nantes.
A fan of the "Pas de Côté", he directs the Centre d'Innovation Alimentaire (CIA) within Oniris and pilots the PIA3 Hill (Hybrid Innovative Learning Lab) programme for Oniris.
His research focuses on the psychological and social drivers of consumption behaviour. He is particularly interested in perceived psychological distance and behavioural changes, especially in the field of health and nutrition.
.
Sandrine RAFFIN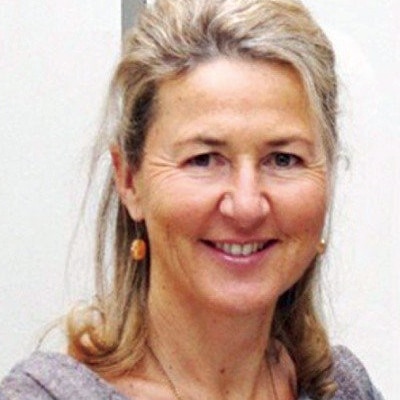 Sandrine Raffin founded the LinkUp Factory 10 years ago on the idea that companies and brands should become contributors to sustainable development and rethink their development model around their societal utility.
Today, the LinkUp Factory with its 30 collaborators, communicators, engineers and creatives, accompanies many brands and companies in France and abroad to implement their CSR strategies, their MSR strategies – Brand Social Responsibility – or to develop their raison d'être. In parallel, the agency pursues research and deploys programmes targeting behavioural change. In 2017, Sandrine published "La promesse augmentée: la nouvelle responsabilité sociale des marques" (The augmented promise: the new social responsibility of brands) with Editions Kawa.
In 2019, she published with Patricia Gurviez "Nudge and Social Marketing: keys and inspiring experiences to change behaviours" published by Editions Dunod. She was made a Knight of the Legion of Honour in 2010.

.